ABCD TEST
Vitamins should be obtained before pregnancy : Vitamins contribute to health, especially when planning pregnancy. They help to promote pregnancy and to preserve maternal and fetal health.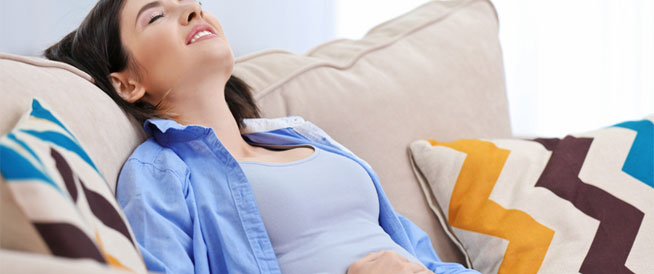 In the pre-conception phase, a woman should prepare her body for good health and return to the fetus and avoid any health problems that may affect her.
One important thing that women must do before conception is to eat a range of important vitamins, whether through foods or supplements.
Find out about the most important vitamins that are recommended before pregnancy.
1-folic acid
Folic acid is highly associated with pregnancy, preferably before pregnancy and also during pregnancy as a doctor.
Folic acid helps reduce the chances of any abnormalities or abnormalities in the fetus , thus ensuring that its integrity and development are maintained normally.
Folic acid also promotes fertilization and increases the likelihood of pregnancy as it regulates homocysteine ​​levels in the blood.
Along with folic acid tablets, there are some foods rich in it, which are recommended to eat, such as leafy vegetables, red beans, and avocados.
2. Vitamin C
Vitamin C is one of the most important vitamins that women should get in pre-pregnancy , helping to achieve hormonal balance and the absence of any imbalance in the levels of hormones in the body.
Vitamin C is not only important for women, it helps maintain sperm health in men and improves egg fertilization.
Vitamin C is available in citrus fruits such as orange and lemon, as well as many fruits such as guava, strawberry, kiwi and berries.
3-Vitamin E
Eating foods containing vitamin E ensures the promotion of fertility in men and women , helps regulate the menstrual cycle as well as the days of ovulation, and maintains the health of sperm .
There are many foods that contain vitamin E, such as spinach, green turnips, avocados, green mustard, almonds, and seeds.
4-Vitamin B6
When a woman seeks pregnancy and childbearing, she should be interested in getting vitamin B6, because it is one of the most vitamins that help improve ovulation and regulate it, and make the hormones balanced in the body.
Vitamin B6 can be obtained from many foods such as avocados, carrots, spinach, broccoli and sweet potatoes.
Vitamin B6 is also available in milk and egg products.
5-Vitamin D.
When a mother's health is good, she bears the difficult journey of pregnancy, and considers the health of bones and joints to be the most important things that must be taken care of to prepare the body before pregnancy .
Thus, vitamin D, through exposure to sunlight for 15 minutes per day, must be obtained to be non-strong and harmful.
Calcium is one of the most important elements that women need at this stage, and can be obtained from dairy products and eggs.
6-Iron
Another element that should be taken care of by every woman planning pregnancy and childbirth, contributes to the health of women and strengthen the lining of the uterus, and improve their ability to feed the egg that has been vaccinated, as well as the formation and maintenance of embryonic cells.
Leafy vegetables are one of the most iron-rich foods, as well as liver, nuts, and whole grains.
In the event of pregnancy, you should return to the doctor before taking any of the vitamins or minerals mentioned above because there are certain nutrients that are not recommended to eat during the first months of pregnancy.